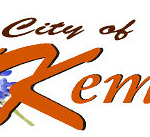 Kemp is a city in Kaufman County, Texas, United States. The population was 1,154 at the 2010 census.
The community was named for Sara Kemp, mother of Levi Noble, the first postmaster, and was officially established when the post office opened in 1851. The original townsite was located on present day County Road 4023 two miles south of present day Texas State Highway 274. It grew slowly during its first thirty years. A Presbyterian congregation was organized in 1854, and the Kemp Academy of Learning began operation in 1867. After the Civil War an increasing number of settlers moved to the community. In 1870 Dr. A. J. Still, hoping to profit from this growth and the possible construction of a railroad through the area, bought land just north of the community (where the current City sits) and, after surveying, dividing the tract into lots, platted it, and persuaded the directors of the Southern Pacific Railroad to lay tracks across his property by offering the company a number of lots. Another early settler, Sam Parmalee, followed suit and offered the rail company right-of-way through his property. The mid-1880s witnessed the completion of the rail line through the community, the construction of a depot there, and the designation of Kemp as a terminus on the line.
The railroad attracted settlers to Kemp. Prospering with the surrounding cattle ranches and cotton farms, the community developed as a trade center for the lower part of the county. By the early twentieth century the population had reached 513, and the Methodist and Baptist congregations had established churches. Kemp also supported a local newspaper, the Kemp News. The paper was owned and edited by Mike S. Boggess. In 1926 the town had a population of 1,200, sixty businesses, and two banks. By 1936 forty-six businesses operated in Kemp. The population declined from 1,000 to 816 between the end of World War IIqv and the mid-1960s. Businesses declined from forty-one to thirty-three. In 1965 Cedar Creek Reservoir was completed just south of the community. Kemp had a population of 1,184 and seventy-five businesses in 1990. Much of the land around town was still devoted to cattle production, and many residents commuted to jobs in the Dallas area. In 2000 the population was 1,133.
During the summer of 2011, the City received national attention due to its aging water utility system and complications resulting from the severe Texas drought of 2011.
Lonestar RV Parks is located 9.4 miles via TX-274N